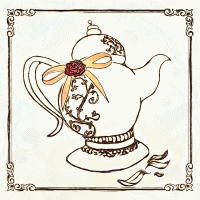 Elevenses for One
Solitaire Card Game about morning Tea
by David Harding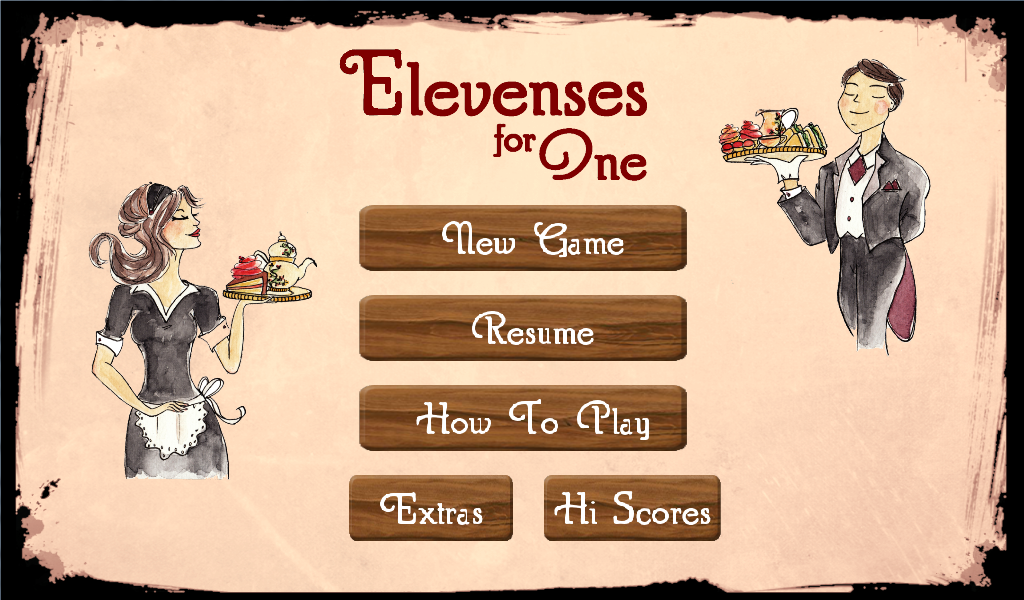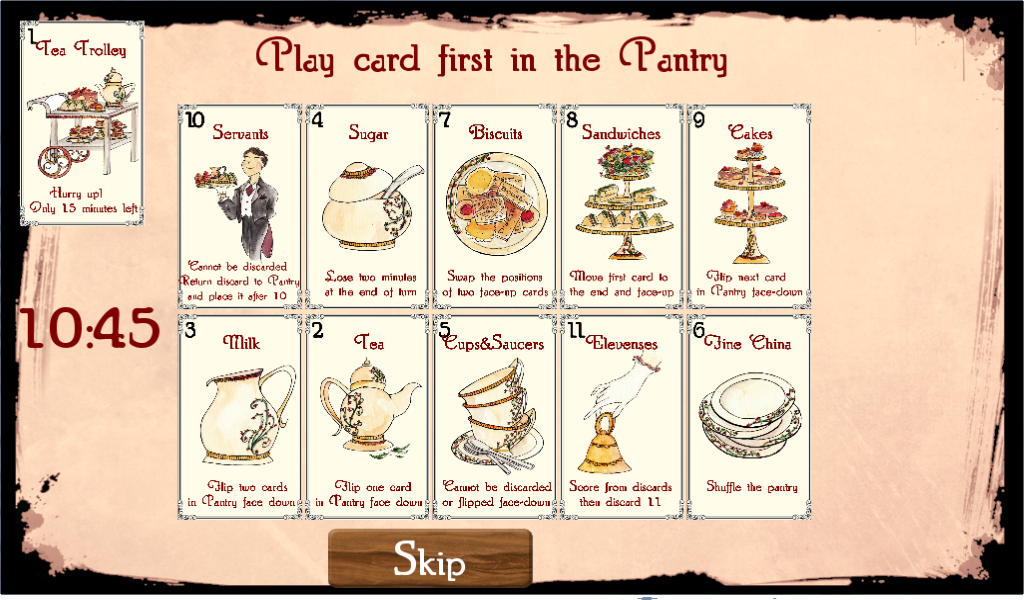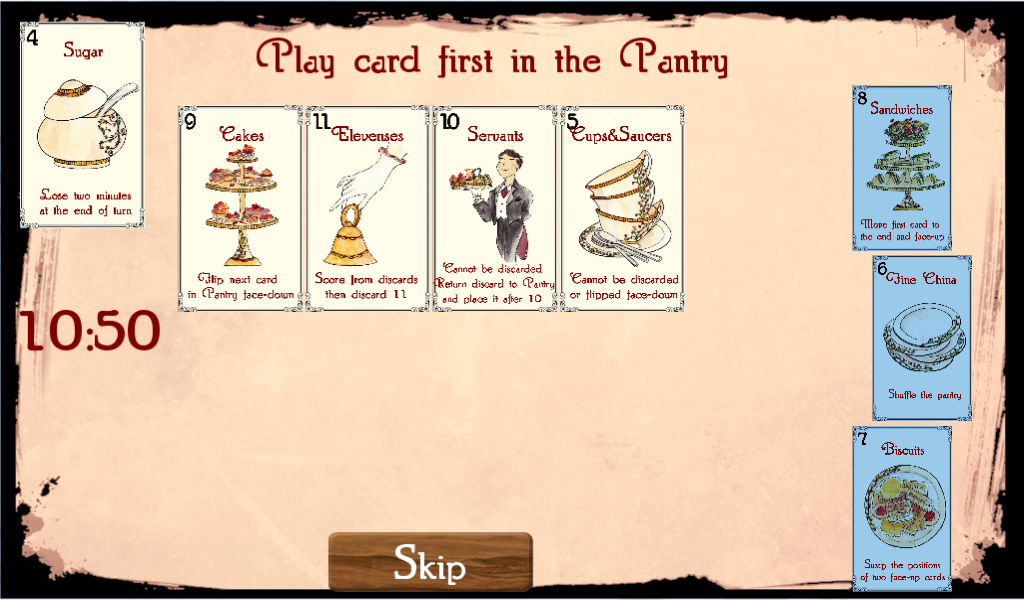 Game description
You are Grosvenor, the maid to Lady Agatha Smythe, one of the wealthiest landowners in the district. She is holding a gala High Tea at 11 o'clock – but, oh dear! You only have 15 minutes to get ready and where is that sugar? You mustn't be late, the madam's reputation is at stake! The goal of the game is to load your Tea Trolley with all the necessities required for morning tea before the clock strikes 11!
Take the number one card, the tea trolley, and place it in front of you. Then shuffle the other cards and place them face-up in a row on the table, this is called the Pantry. You can pick one card to go in front of the line, but then you immediately lose a minute. The cards are numbered one to eleven. Every card has a name, Fine China, Cakes, Sugar, and a special action, like flip the next card face-down, swap the positions of two face-up cards.
Look at the first face-up card, you work from left to right, and every time you have three options. One, score the card. If the card has the next number in ascending order as the card on top of the Tea Trolley, you may place it on top of it. You must then perform the action on the card and you lose one minute. Two, perform the action, turn the card face-down and then you lose a minute. Three, discard the card. The discard pile can only have three cards in it. No more face-up cards in the pantry? Shuffle all the Pantry cards, place them in a row and start over again, left to right.
When you place the number 11 card on the Tea Trolley before the timer reaches zero, you win Elevenses for One.
2014 Golden Geek Best Print & Play Board Game Nominee
Find out more about board game on boardgamegeek.com